Mui Ne – Central Highlands – Nha Trang
Duration:

4 days

Tour Code:

T-49

Description:

1st day: Depart from Muine to Dalat. 2nd day: Depart from Dalat to Lak lake. 3rd day: Depart from Lak lake to Buon Me Thuot. 4th day: Depart from Buon ...

Tour Category:

Northern Vietnam tours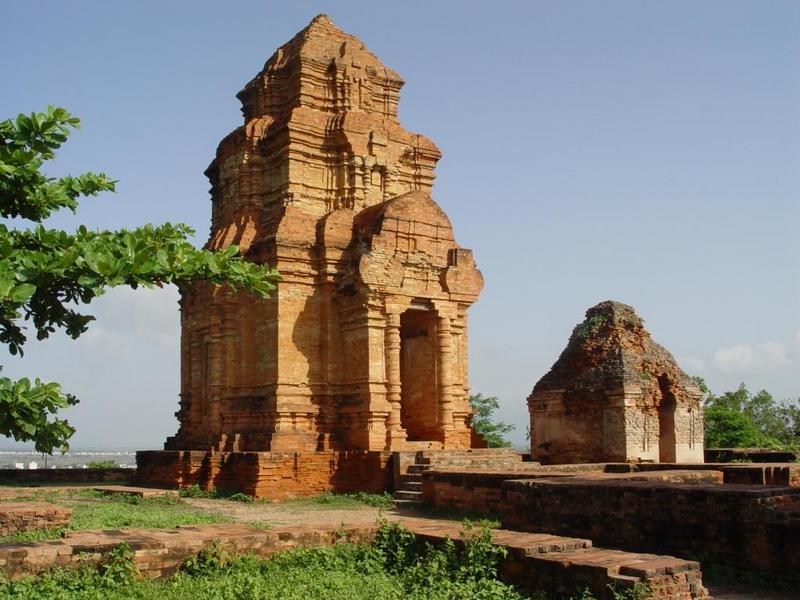 1st day: Depart from Muine to Dalat. 2nd day: Depart from Dalat to Lak lake. 3rd day: Depart from Lak lake to Buon Me Thuot. 4th day: Depart from Buon Me Thuot to Nha Trang.
We drive through the forest path – without much traffic and tourists. Central Highland, you'll visit the most beautiful scenery of Highland, explore the various customs, culture of minority hill tribes and natural Truong Son Mountain Range – The vestige vietnamese war on Ho Chi Minh trail.
Below you will find a general itinerary for the tour from:
1st day: Depart from Muine to Dalat
– Stop over at Fairy stream
– Enjoy the sanddunes ( red and white)
– Take the new Huong Son road to view the many sandunes along the way. We will travel along a very old and beautiful country road with many minority villages providing you with many beautiful memories as well as photo opportunities. You will enjoy dragon fruit at a dragon plantation. We will travel then 30km east along highway 28 to Dai Ninh hydro electric station. This is an off-the-main highway with spectacular views of moutainous areas, small farms, rivers, a panoramic view of one of the largest lakes in the region.
– Visit the Chicken minority village " K'Ho people"
– Paradise lake and meditation monastary pagoda
– Overnight in Dalat flower city.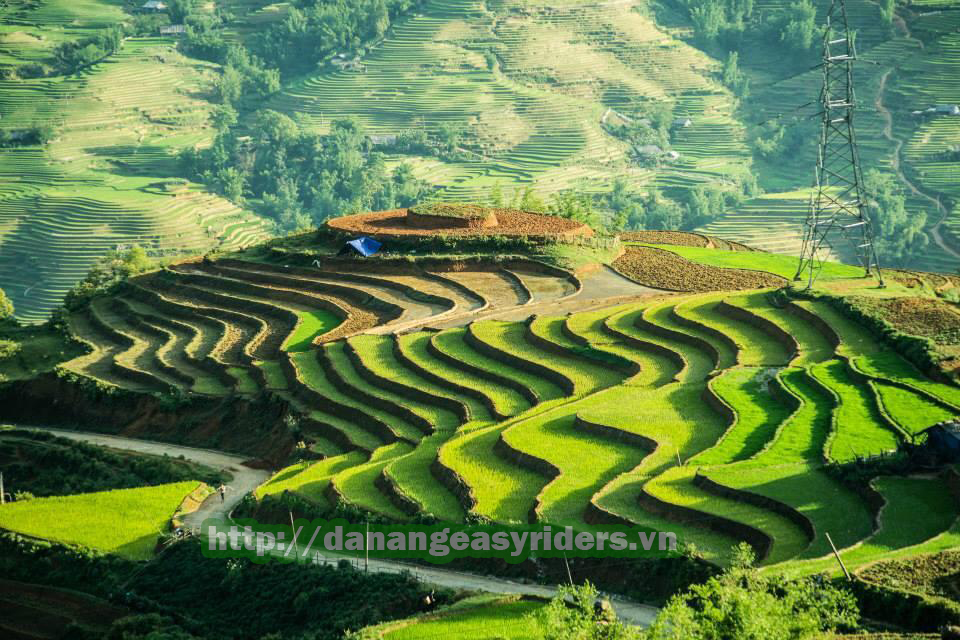 2nd day: Depart from Dalat to Lak lake
– Crazy house
– Visit the Dragon pagoda
– Visit the flower farms. Tea & coffee plantations
– Mushroom farm
– Enjoy Vietnamese coffee with Weasel café " Chon Café"
– Rice wine making
– Visit silkworm factory
– Elephant waterfall – Trekking through the jungle
– Visit to the Jun Minority Village. Acommodation is in a choice of traditional Rong house or modern bungalow right on the shore of Lak lake, so that you enjoy the breathtaking scenery and watch the ethnic minority fishermen checking their nets. Keep in touch with the minority people ( M'nong people) do trekking in and seeing another village or elephant riding is available through more picturesque landscape of natural Lak Lake incentral highlands.( extra pay)
During the night, you can join in the local life-style of 'Jun' minority village: drinkng, taking, music .. etc
3rd day: Depart from Lak lake to Buon Me Thuot
– We drive through the forest path without many traffic and tourists. Where you visit the most beautiful countryside sceneries and even join in the local people's life-style.
– Take photos of people farming and fishing
– Trekking to the top of the Elephant rock mountain
– Take the Ho Chi Minh Trail to visit Dray Sap, Dray Nu falls
– Swim in Fairy pool, take a water massage from waterfall
– Come back to stay at Buon Ma Thuot city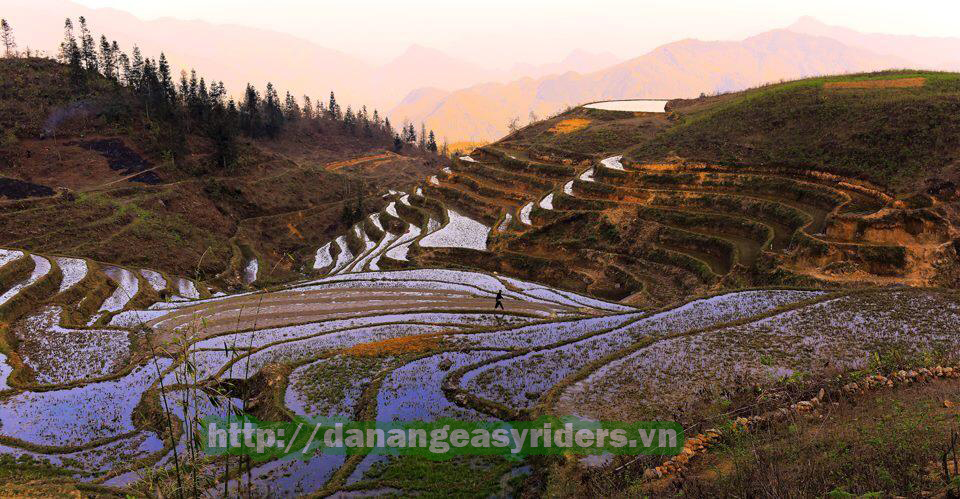 4th day: Depart from Buon Me Thuot to Nha Trang
– Enjoy the best coffee in Vietnam
– Visit rubber, cashew and black pepper plantations
– Visit at Ede minority Village on the way
– Travel along the Phoenix pass (effected by Agent Orange)
– Stop over at fishing village
– Cham tower (Champa people)
– We'll finish the trip in Nha Trang around 4 pm to 5 pm
P/S
– If you are an experienced rider then we can provide bikes for you to ride alongside the tour guide.
– If you are a group, we will have a promotional price for you.
-Please review the information and let us know if you have any questions. Please know that if there are changes you would like to make don't hesitate to let us know as we are willing to make modifications to suite your needs.
– Don't worry about your luggages as our bikes are equipped to carry it
Price:
You can either ride yourself ( Choose between Motorbike or semi-auto scooter ) or sit on the back with one of our experienced drivers.
| | | | | |
| --- | --- | --- | --- | --- |
| Person | 1 Person | 2 Person | 3 Person | 4 Person |
| Price | 85 | 75 | 70 | 65 |
Tour includes:
- Experienced English-speaking guide
- All gas (fuel)
- Hotel in twin share room (or homestay)
- All entrance fees, tickets, transport on the tour
- Waterproof saddle-bags,helmets,
- Rain gear
- Trip Insurance
- Food & Drink
Add : K6/1 Luong The Vinh St, Da Nang city, Viet Nam.
E-Mail: infordanangeasyriders@gmail.com
Facebook: Danang Easy Riders
Mobile: (+84) 906 700 579 Or 0906 700 579