Sai Gon – Central Highlands – Hoi An
Duration:

7 days

Tour Code:

T-19

Description:

1st day: Depart from Sai Gon to Dong Xoai. 2nd day: Depart from Dong Xoai to Dakmil. 3rd day: Depart from Dakmil to Lak lake. 4th day: Depart from Lak ...

Tour Category:

Southern Vietnam tours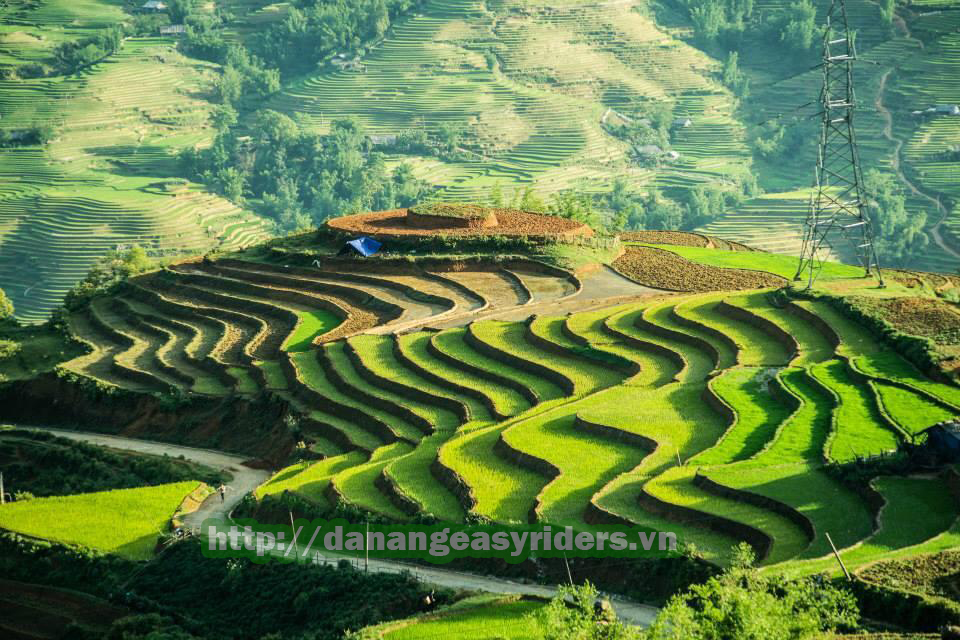 1st day: Depart from Sai Gon to Dong Xoai. 2nd day: Depart from Dong Xoai to Dakmil. 3rd day: Depart from Dakmil to Lak lake. 4th day: Depart from Lak lake to Pleiku. 5th day: Depart from Pleiku to Kon Tum. 6th day : Depart from Kontum to Kham Duc. 7th day : Depart from Kham Duc to Hoian
Special central Highland Discovery.
We drive through the forest path – without much traffic and tourists. Central Highland, you'll visit the most beautiful scenery of Highland, explore the various customs, culture of minority hill tribes and natural Truong Son Mountain Range – The vestige vietnamese war on Ho Chi Minh trail
Below you will find a general itinerary for the tour from:
1st day: Depart from Sai Gon to Dong Xoai
– Leaving for Saigon busy city for Cu Chi tunnels. We embark on a boat navigating around the intricate canals, a great way to get a unique perspective of life here.
– We'll spend few hours the Cu chi tunnels to discover and understand about Vietnam war history with an immense network of conecting undergound tunnels stretching for over 200kms and the location of several military campaigns.
– Visit rubber tree plantation.
– Cassava plantation
– Over night in a cozy guesthouse at Dong Xoai, a border town.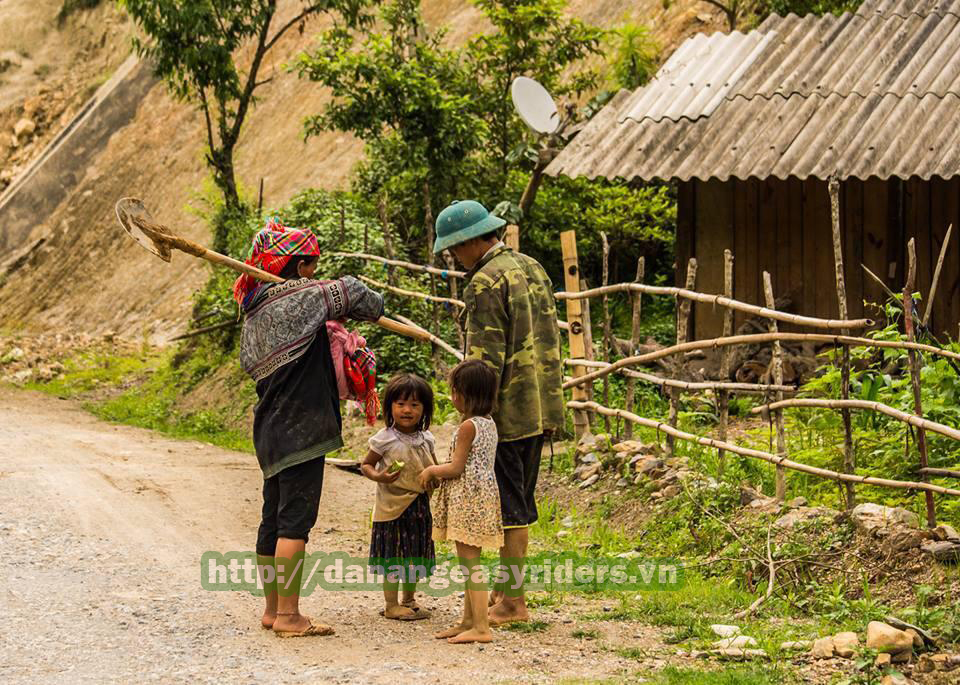 2nd day: Depart from Dong Xoai to Dakmil.
– Leaving Dong xoai for Dakmil town (The beginning point of the Ho Chi Minh trails.)
– Visit Pagoda ( mahayana buddhism " the Northern school"
– Visit war monument
– Cashew Nut plantatin
– Cashew nut factory
– Bamboo making village
– Stop over at frontier area (Cambodia boder)
– Try enjoying the tropical fruits
Where we'll spend the night, a border town.
3rd day: Depart from Dakmil to Lak lake
– Visit Dray Sap, Dray Nu falls
– Jump to swim in Fairy pool, take a water massage from waterfall.
Keep going to Lak lake: the natural lake in Central Highlands
– Visit sand making
– Trekking to the Elephant rock mountain
– Visit of people farming and fishing
– Visit to the Jun Minority Village. Acommodation is in a choice of traditional Rong house or modern bungalow right on the shore of Lak lake, so that you enjoy the breathtaking scenery and watch the ethnic minority fishermen checking their nets. Keep in touch with the minority people ( M'nong people) do trekking in and seeing another village or elephant riding is available through more picturesque landscape of natural Lak Lake in central highlands.( extra pay)
During the night, you can join in the local life-style of 'Jun' minority village: drinkng, taking, music .. etc.
4th day: Depart from Lak lake to Pleiku
– Traveling on the old Ho Chi Minh trail to learn about the history of vietnamese people during the French colony and the vivil war, the daily life of highlanders who live along the roads to learn how to make rice papers, noodles making.
– Pleiku is place where you stay overnight a long rode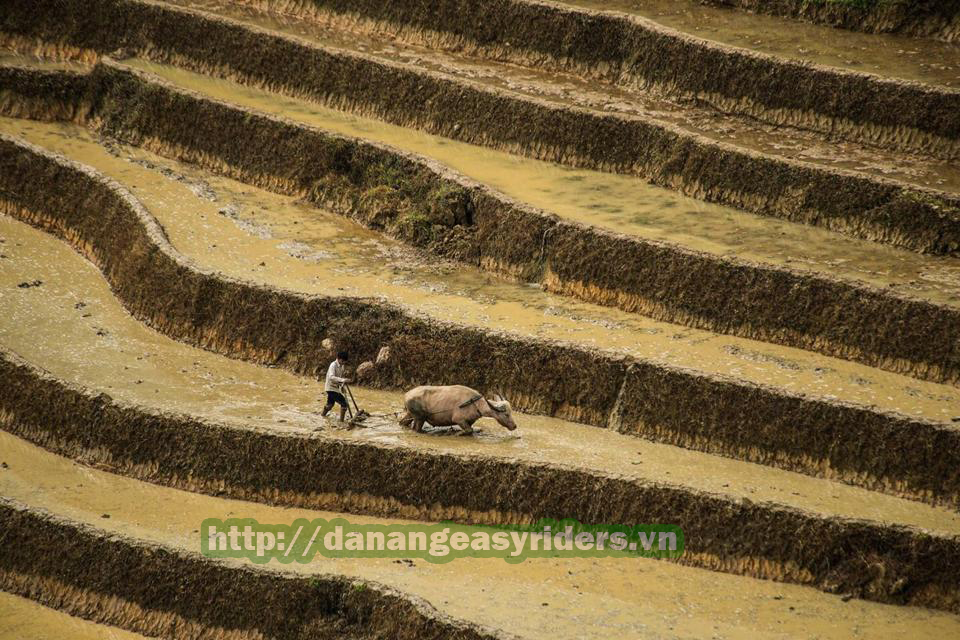 5th day: Depart from Pleiku to Kon Tum
– Visit the city a bit then head to Greenfield of the Bana and Gairal people, crocodile farm.. Pagoda and traditional music of them.
– Head to sea lake which used to be a volcanic crater that stopped working a million years ago..a great place to take some good photos for the trip.
– Continue traveling to Kontum where you visit kontum prison ( since 1930 )
– Visit wooden church ( French Church) and orphanage village
– Visit Kon Ktu village and their traditional Rong house and learn their traditions and culture by their custom and daily life.
Stay over night in Kontum
6th day : Depart from Kontum to Kham Duc
– Continue traveling on the Ho Chi Minh trail.
Visit the well – know Phoenix Airport.
– Charlie hill to know more about the war between Northern and Southern of Vietnam.
– Stop over at indochine three corner Lao, Vietnam, Cambodia. (three way border)
– Stop over at the hot spring Dak Ha.
– See Trieng Minority Village and try crossing Monkey Bridge
– Over night stay in Kham Duc town
7th day : Depart from Kham Duc to Hoian
Following Ho Chi Minh trail to understand about Viet Nam war, by the way you`ll enjoy a beautiful view and fresh air in this area .
– Stop over at the minority village to discover the local's culture and customs
– Enjoy water massage on the Ho Chi Minh trail
– Exploring the local market of the mountain town
– Come to visit pineapple plantation and enjoy a fresh pineapple there
– Visit Cao Dai temple
– Visit Cham tower
– See how people make incense
– Visit rice paper and brick making
– We'll finish a great trip in Hoi An around 4:30pm to 5:00pm
P/S
– If you are an experienced rider then we can provide bikes for you to ride alongside the tour guide.
– If you are a group, we will have a promotional price for you.
-Please review the information and let us know if you have any questions. Please know that if there are changes you would like to make don't hesitate to let us know as we are willing to make modifications to suite your needs.
– Don't worry about your luggages as our bikes are equipped to carry it
Price:
You can either ride yourself ( Choose between Motorbike or semi-auto scooter ) or sit on the back with one of our experienced drivers.
| | | | | |
| --- | --- | --- | --- | --- |
| Person | 1 Person | 2 Person | 3 Person | 4 Person |
| Price | 85 | 75 | 70 | 65 |
Tour includes:
- Experienced English-speaking guide
- All gas (fuel)
- Hotel in twin share room (or homestay)
- All entrance fees, tickets, transport on the tour
- Waterproof saddle-bags,helmets,
- Rain gear
- Trip Insurance
- Food & Drink
Add : K6/1 Luong The Vinh St, Da Nang city, Viet Nam.
E-Mail: infordanangeasyriders@gmail.com
Facebook: Danang Easy Riders
Mobile: (+84) 906 700 579 Or 0906 700 579